HHCS BOOKMARK CONTEST 2020
Theme- FAVOURITE BOOK CHARACTER
This year's theme for our new bookmark contest will be Favourite Book Characters.  I can't wait to see what book characters you like the most and how you will draw them!  Feel free to put a quote from the book to go with your character and bookmark!
 Your bookmark must represent this theme.  A winner will be chosen for each of the following groups:
GROUP 1- Jk/Sk/Grade 1
GROUP 2- Grades 2,  3, and 4
GROUP 3- Grades 5, 6, 7, and 8
The winners will receive a $5 Indigo gift card from Mrs. Baillargeon, the teacher-librarian.  Winners will be chosen based on creativity and artistic effort.
All designs and drawings must be original.  Your design may be in colour or in black and white.  If in colour, make sure to colour it in well and very neatly.  If in black and white, it should be outlined with a thin marker or a pen.  No pencil drawings will be allowed.  Make sure your design is neat, easy to read, and reflects the contest theme for this year.  If you write something, make sure all writing is clearly printed and words are spelled correctly.
A paper copy of the bookmark contest rules will be sent home with your child- they can design the bookmark in the space provided. 
TAKE A PICTURE OF YOUR BOOKMARK AND SEND to Mrs. Baillargeon at l.baillargeon@hh-cs.org with your name, grade, and homeroom teacher by:  Friday Nov. 13. (due the same day as the Book Fair order!)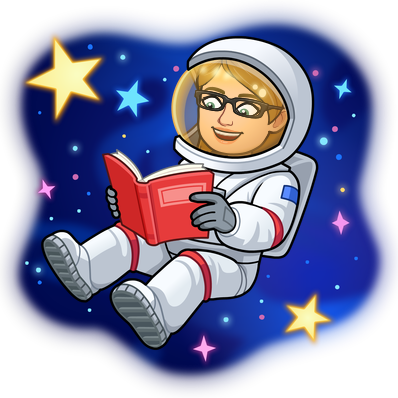 I am late to tell you about World Space Week but I figured it would be good to feature about it anyway!
In keeping with the space theme, check out https://storytimefromspace.com/! This site features astronauts reading children's books aloud as they float weightlessly on their space station!  So fun!  Some of the books that the astronauts read are Astronaut Annie, Mousetronaut, and A Moon of my Own.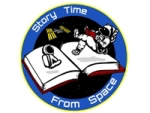 A reminder to everyone to keep working on your Accelerated Reader goals for Term 1.  Parents, you are able to have your child take AR tests at home if you would like, just as we did last spring.  Connect with your child's homeroom teacher if you have any issues with this.  Of course the students are taking tests at school as usual too.  Keep reading HHCS!
Moose fact of the week:  A flap of skin called a bell hangs below the moose's throat. Go HHCS Moose!