Since we are all at home anyway for the Covid lockdown, I thought now might be a good time to do a blog post about podcasts!  This could be a great time for your kids to try some out! For this blog post I will focus on podcasts that are specifically related to reading.  Another time I will post kids' podcasts about various other topics.  Then farther into this post you will find links to author/illustrator-directed drawing activities.  What a great at-home activity!
Includes YA (fiction for Young Adults- tweens and teens)
Yes, THE Julie Andrews, star of The Sound of Music and Mary Poppins!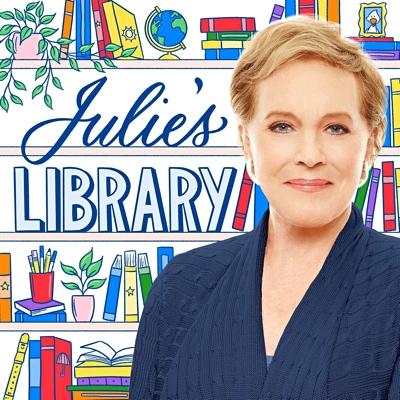 Middle-grade literature
Common Sense Media- Parent Trapped
This one is not specifically reading-related but I thought I would include it right now as it will be very helpful to all of us as families at home during Covid 19.
The place where young readers meet to talk about books.  Includes celebrity readers, and interviews with authors.
Behind the scenes of children's literature – how authors and illustrators create.
Diverse and multicultural books for kids and young people.
https://www.kidsaskauthors.com/
Kids submit their questions to authors and get them answered!
Goodnight Stories for Rebel Girls
Not just for girls- everyone will enjoy hearing the stories of famous or important women who have made a big impact on the world throughout history!
This one is not really reading-related but I thought I'd post it now as it has great social-emotional support- especially important right now as we are going through Covid 19.
Explore the world of children's literature!
https://www.harpercollins.com/pages/remember-reading-podcast