Hi everyone!  Don't forget that students can still submit poems until Friday for the Write it or Recite It- Poetry Popsicle Challenge!  We've really been enjoying the poems that have come in so far! See my last blog post for details.
This past week was Earth Day!  Let's keep the learning going in our families- enjoy these activities with your kids!
This past week was also Shakespeare's birthday!  I thought I'd include some resources here about Shakespeare for kids!
This week we have another interview for our HHCS READS feature!  Mrs. Tapley is a paraprofessional at HHCS and is new to our school this year.  Here is what she says:
I am currently reading a book called "Love Does" that I purchased from the book fair.  It is written by Bob Goff who is the founder and president of a non-profit organization called Love Does that fights injustices committed against children.  Each chapter highlights a life lesson and includes entertaining (and sometimes hilarious) stories from his life.  It is an easy read and I strongly recommend it.
I was given a book called "Joy to the World" this past Christmas.  It is a regency Christmas collection of 3 books written by Carolyn Miller (Heaven and Nature Sing), Amanda Barratt (Far as the Curse is Found), and Erica Vetsch (Wonders of His Love).  Each novella includes stories of faith and romance.  I love happy endings so I really enjoyed this book!
When I was younger I always enjoyed poetry by Shel Silverstein.  I remember my school librarian reading to my class from his book called "Where the Sidewalk Ends".  I have my own copy now.  One of my favourite poems is called "Sarah Cynthia Sylvia Stout Would Not Take the Garbage Out".  Her pile of garbage reached so high it touched the sky so children please do NOT forget to take the garbage out!
I also enjoyed the Anne of Green Gables series when I was younger.  Anne is an orphan adopted by Matthew and Mirella.  They requested a boy to help with their chores on the farm but were very surprised and delighted when Anne arrived on their doorstep.  The books share wonderful stories about her life in Avonlea, a farming community on Prince Edward Island.  I am currently watching the "Anne with an E" series on Netflix which has been a delight!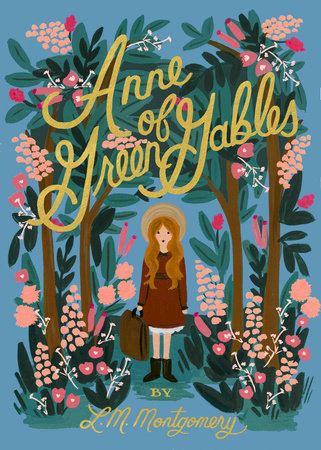 Thanks for sharing, Mrs. Tapley!  I love Anne of Green Gables too!