Last week I received some early bird entries for the Book Character Potato contest!  They are so adorable and make me smile every time I re-enter the library.  Enjoy this sneak peek here and I'll have more next week!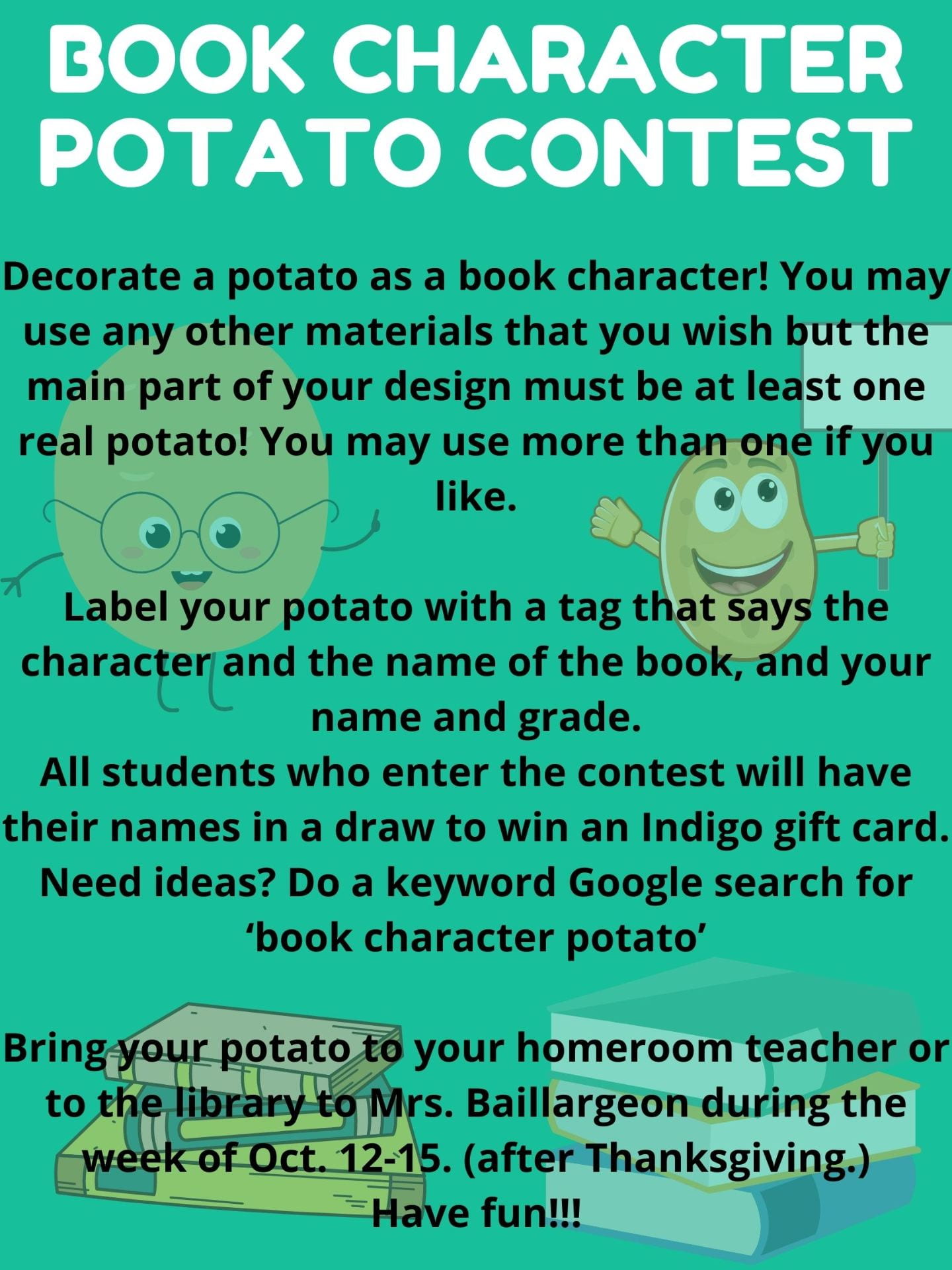 Big news! We will be having a Fall Online Book Fair for HHCS! It will be launched on the same day as Parent-Teacher Interviews- OCTOBER 20! I am excited that we will be partnering with USBORNE BOOKS.  Our very own HHCS staff member, Deanna McAllister, is an Usborne rep and will be helping us to run this sale!  Look for information coming soon about where to look at the online catalogue and order your choice of amazing books.  HHCS will receive a percentage of sales back- to go towards keeping our library collection exciting and fresh!
Usbornebooksathome.ca
This week I thought I would highlight the author Gordon Korman.  This author has written over 90 books for kids and young adults.  I remember reading his first book, This Can't be Happening at McDonald Hall, when I was a child and marveling that Korman had written the book at age 12 and had it published at age 14!  Gordon Korman's books are a great recommendation for kids who just aren't sure what they want to read.  This Canadian author has written comedic books about the adventures of Bruno and Boots, adventure books such as the Island series and 39 Clues series, and many others that have become modern-day classics. I am currently reading aloud the book Restart to the grade 6 classes – here is an interview with the author!