End of the year Scholastic digi-flyers are here! Don't forget that volunteer hours can be earned by purchasing from Scholastic!
When ordering, use Class code- RC391237.  Orders over $40 are FREE delivery to your home!
Scholastic- English Digi-Flyer for June
Scholastic- French Digi-Flyer for June
The in-person Scholastic book fair also starts this week!!  Students will shop during their class's regular library period of the week.  (Grade 4-5 and 6a are rescheduled to Friday because of the music assembly on Wednesday.) I will also have the book fair open during morning recess on Tuesday, Wednesday, and Thursday.  Students who need to come back to shop a second time or who will be away on their class's scheduled day may come during recess times.  Parents are also welcome to come after the music assembly on Wednesday until 4:00.
May is Asian Heritage month- enjoy these book selections!
Scholastic- Asian Heritage Month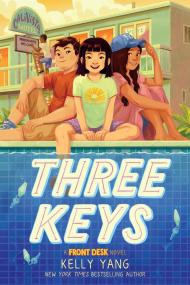 Alvin Ho series by Lenore Look
Any Day with You by Mae Respicio