Happy New Year everyone!  Welcome back to school.  I am excited to announce a Read-a-Thon that HHCS will be participating in.  It is optional for students and will start this week.  An information package will be coming home this week.  When students complete their Read-a-Thon goals, they will earn 50% of the pledge money for themselves from Usborne books, and 50% will go to the HHCS Library.  Win-win!  More information to follow.  Many thanks to HHCS paraeducator and Usborne Books rep- Deanna Livingstone!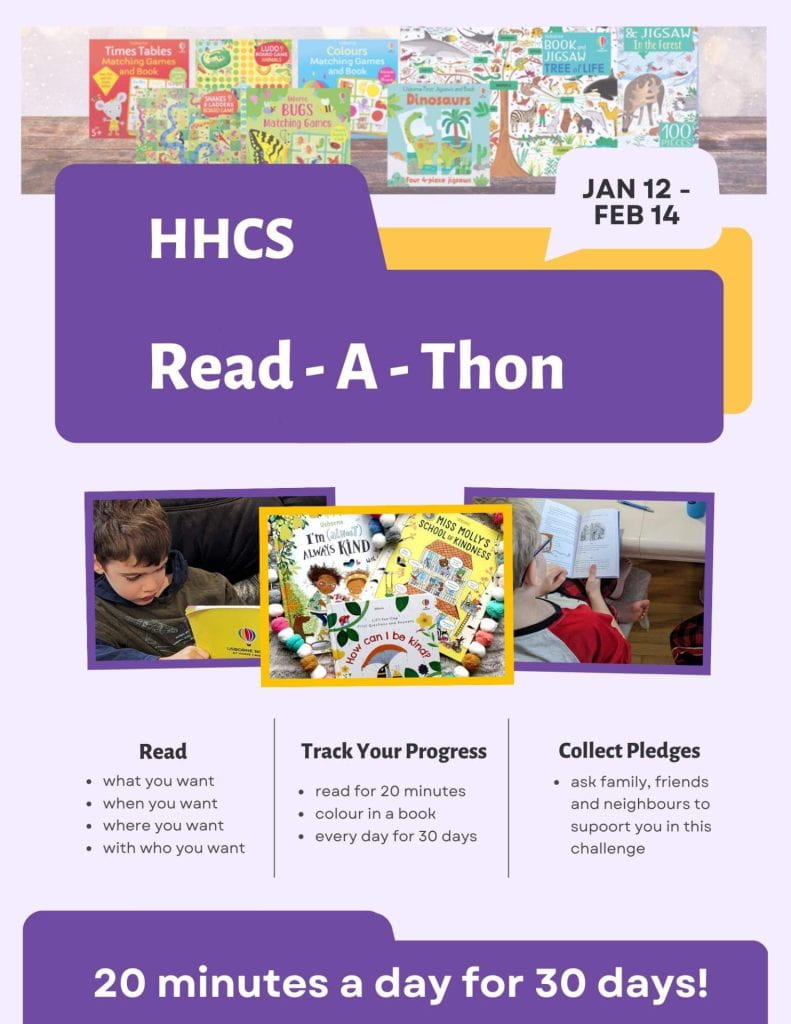 January Scholastic Digi-Flyers are out!
My Class Code
RC391237
Shipping is free to your home for orders over $40!