Hello HHCS!  Time to stock up to get ready for some summer reading- new Scholastic digi-flyers!
Class code – RC391237
May is Inventors' Month!  Here are some great places to get started with improving your home library with books related to inventors and STEAM! (Science, Technology, Engineering, Arts, Math!) Don't forget you can look these books up on your local public library website as well- just place them on hold with your library card number!
Childrens' Library Lady- Books About Inventors
Scholastic- Books for Young Inventors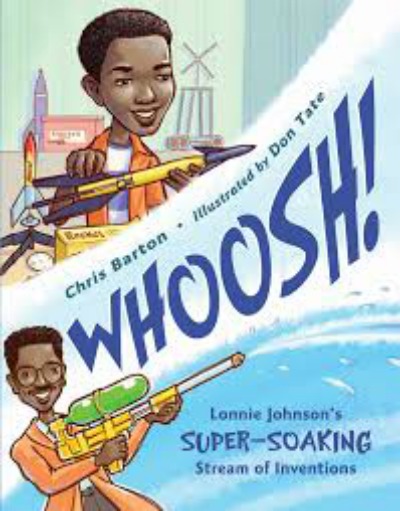 Women Inventors That Changed the World Picture Books & GIVEAWAY!
And lastly for this week, I wanted to feature some new book releases that I am excited about!  All of these have either just been released recently or will be very soon.
You can't go wrong with Scaredy Squirrel by Canadian author Melanie Watt, and now his adventures will be featured in a graphic novel format!
Scaredy Squirrel in a Nutshell Graphic Novel – Penguin Random House
Gordon Korman's newest book, Unplugged is now out!  The premise sounds very interesting!  It is so neat to see how Korman is still a very popular author.  His first book, This Can't Be Happening at Macdonald Hall, was written when he was 12 years old and published when he was 14.  I remember as a kid the amazement I felt that a teenager could be a published author of a very popular book!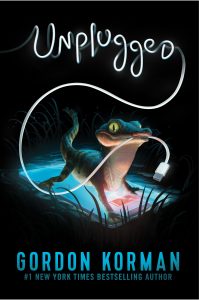 The Magic Tree House books remain very popular with our students and I'm sure they will be thrilled to see this new version of Dinosaurs Before Dark in graphic novel format!
Magic Tree House- Dinosaurs Before Dark- Graphic Novel
Chris Grabenstein is an amazing author with many middle-grade novels to his name, including the very popular Lemoncello series.  His newest book is here- Dog Squad! Grabenstein's writing is always very funny and interesting – his books are a great way to get reluctant readers interested in reading!
Happy reading!