Our school will be participating in the Scholastic Reading Program again this year.  If your child's homeroom teacher runs this program through the classroom, then please order through that.  However if your child's teacher does not participate, you are welcome to use my school-wide code!  Your order will ship to your home and you can order online whenever you'd like!  When you enter the 'class code', your order earns 20% back for new books for our school library.  Orders over $40 are free shipping.
Use this for the Class code – RC391237
Orange Shirt Day is coming up this week on September 30.  Again our school will be observing this day in various age-appropriate ways in the classrooms and as a whole school.  We will discuss why Every Child Matters and how all people should be treated with love and respect.  We will be working on a wall display this week as well and I will post pictures of that next week.  Be sure to wear an orange shirt on Thursday.
I started a new special 'graphic novel section' in our school library this year so I thought I'd post about graphic novels!  Here is an infographic I made about the benefits of graphic novels.  See below for information about graphic novels that may be appealing or helpful to your child. Have a great week HHCS!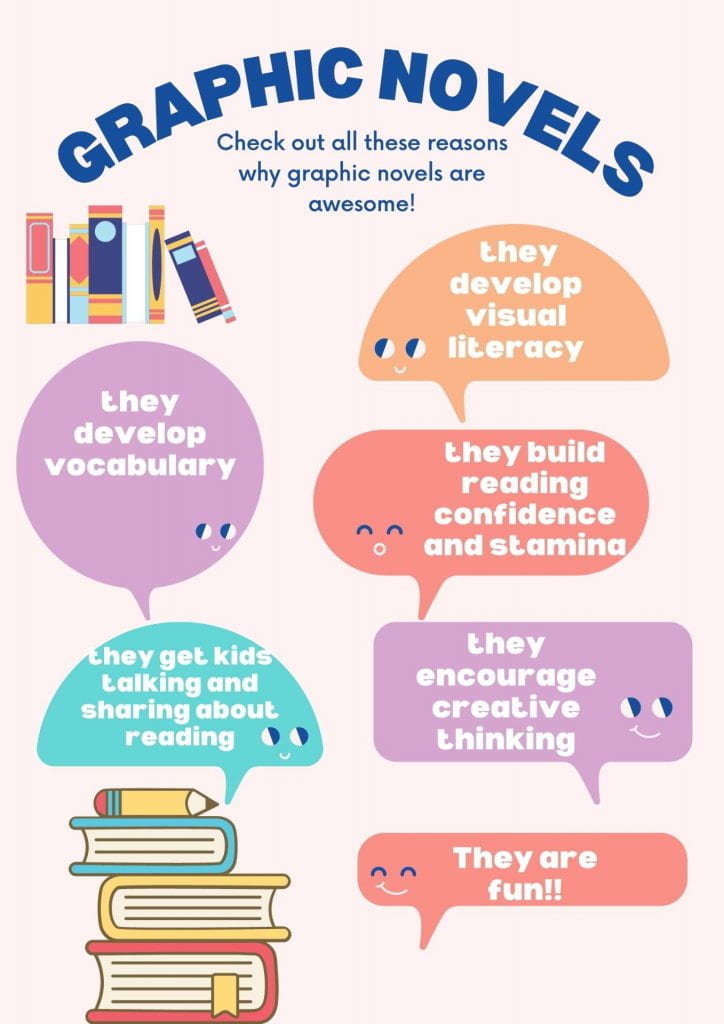 Graphic Novels Can Turn Reluctant Readers Into Lifelong Book Lovers
12 Outrageously Funny Graphic Novels for Reluctant Young Readers