Monday March 29 is the LAST day of our online book fair with Book Outlet!  Our sale ends at midnight Monday– it's your last chance to earn 20% of sales towards our HHCS Library!  However, if you want to do more shopping in the future, the good news is that for the next 6 months we can still earn 5% of sales towards HHCS! What a great deal! Don't forget thousands of books are priced at up to 90% off!  Take advantage of these READ-ICULOUSLY great prices! Shipping is free over $45 or if less then you pay a flat rate of $5.  Books are delivered to your door.
1. Visit BookOutlet.ca/WEMX and create an account or log in.
2. Add the books you want to purchase to your cart and checkout between March 15-29.
3. Share the book sale information with your family and friends!
To share the book sale on Facebook with your family and friends, use the link http://bookoutlet.ca/bookfairs/share/WEMX.
There was sad news in the children's literature community this past week as beloved author Beverley Cleary passed away at age 104.  This wonderful author was also a children's librarian who decided to write books herself.  I loved her books when I was growing up.  Her well-known books include the Ramona Quimby series, The Mouse and the Motorcycle, Henry Huggins, and so many more.
Ramona Quimby's ordinariness made her so relatable to all of us.  And yet, ordinary did not mean boring.  We loved the insight into her daily life, each chapter drawing us into her world.  Ramona dealt with very realistic problems like her family struggling with money issues, worrying her parents would get a divorce, and problems at school.  But for every serious part of the Ramona books, there would be an equal amount of side-splitting descriptions of Ramona's antics and adventures.
Quote- "She was not a slowpoke grown-up. She was a girl who could not wait. Life was so interesting she had to find out what happened next."
We will miss Beverley Cleary but her books will live on.
Smithsonianmag.com
Check out the Remember Reading podcast and listen to this interview with Beverley Cleary here.
This week we have another interview for HHCS Reads!  Mrs. VanDerWal is a grade 2 teacher at our school.  Let's take a peek into her reading life!
Mrs. VanDerWal says:
My favourite thing about reading is relaxing and escaping to another world.  My favourite place to read is at the beach in the sun.  I love to read historical fiction and mystery books.
As a child I loved the Berenstain Bears books.  I also love newer books for children such as You are Special, You are Mine by Max Lucado, Robert Munsch books, the Franklin books, The Hungry Caterpillar by Eric Carle, and The Tale of Three Trees.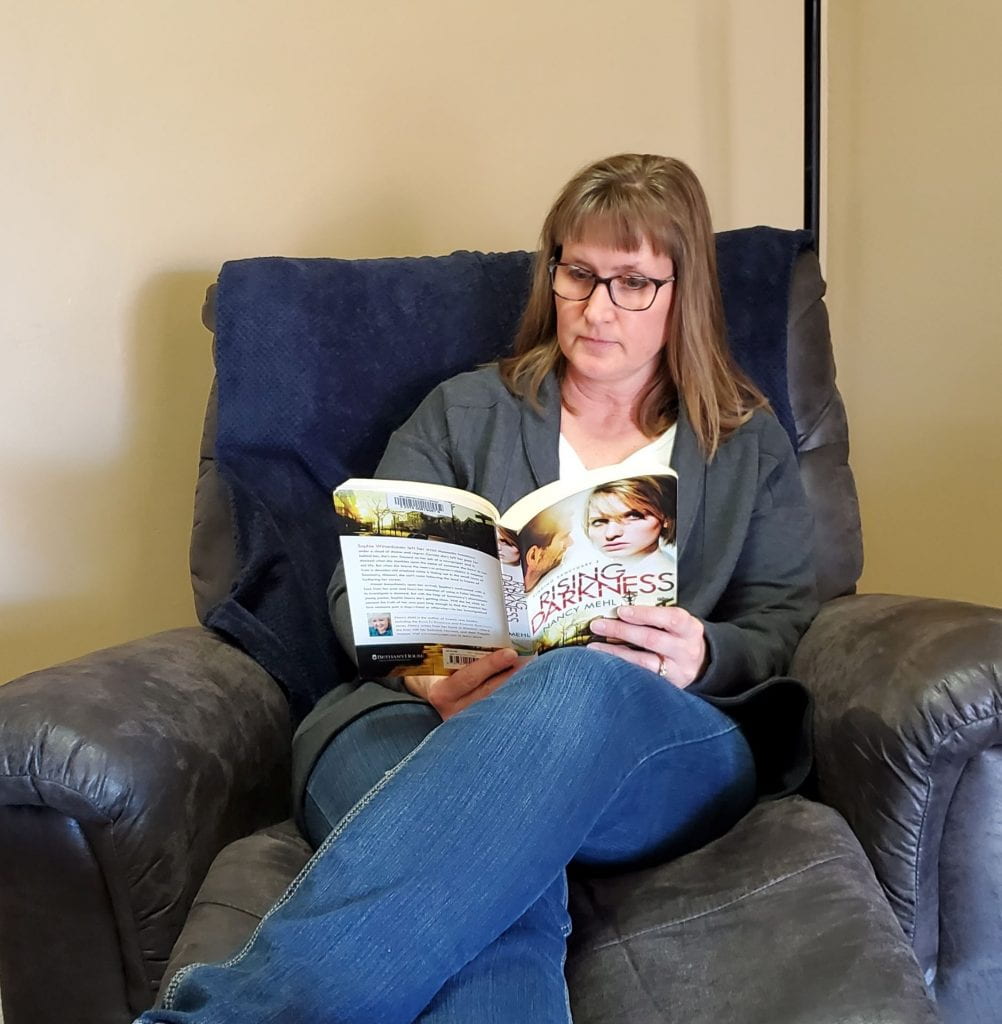 Thanks to Mrs. VanDerWal for this interview!  I love historical fiction books too!