Hi HHCS! Just a reminder that I am running the Scholastic Book Club program for any classes in the school that aren't already doing it through their homeroom class.  Instructions are on Sycamore News.  It's a great program- affordable books for your family, and help to earn free books for our school library!
This week is the observance of Holocaust Remembrance Day.  Here are some books on the topic for various age levels. Go to http://www.amightygirl.com/blog?p=11586 
for a detailed list and description of many more books that help ensure we will never forget.
Last week I featured podcasts that are related to reading.  This week's list is on various other topics such as science, history, and current events.
But Why? – topics such as science, poetry, space, history, and civics
Pants on Fire – Can you decide which stories are true and which are false?  Great podcast for learning to weed out "fake news".
KidNuz – Current events
Tumble- Science Podcast for Kids
The Radio Adventures of Dr. Floyd  – story-based time-traveling adventures in history
Brains On – science
http://www.smashboom.org/ – A debate show that takes 2 cool things, smashes them together, and lets you decide which one is best.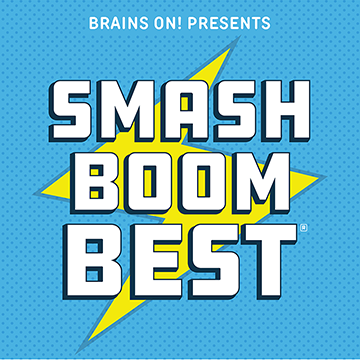 The Radio Adventures of Eleanor Amplified – adventure series for the whole family
The Past and the Curious – Little-known stories from history
NPR- Wow in the World – science and technology
Thanks for reading!