There are some great fiction and non-fiction books to help talk to your child about their anxiety and worries.  I hope that some of these can be helpful for you:
http://www.cbc.ca/parents/learning/view/fifteen-librarian-recommended-books-for-kids-dealing-with-anxiety
https://copingskillsforkids.com/blog/12-books-for-kids-and-teens-about-stress-and-anxiety
(This one also has information for how to create a calm-down kit)
https://www.amightygirl.com/blog?p=22612
https://bookriot.com/2019/02/15/anxiety-books-for-kids/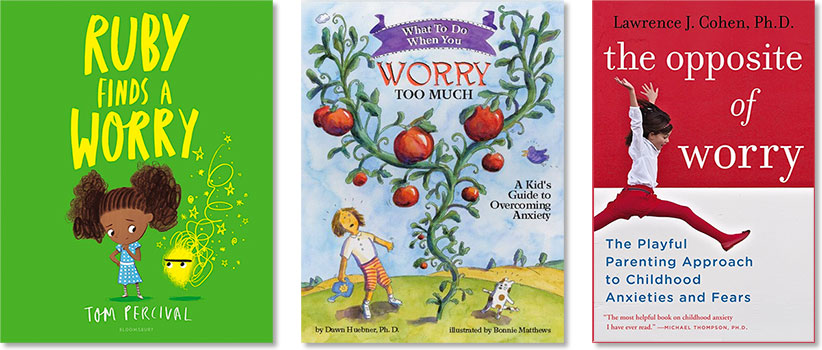 Source: amightygirl.com
I would also like to introduce you to a really fun reading resource- the Novel Effect App!  This free app is easy and so fun to use.  You can also subscribe to a paid version for more options. As you read a fiction book, non-fiction book, or poem in the app's collection aloud, the app follows along with your voice and plays sound effects and music that matches the different parts of the story!  Recently I read "The Day the Crayons Quit" with the app and it added an imaginative dimension to the read aloud.  The Novel Effect app has a good selection of books that are available to read with sound effects.  I found it really added to the enjoyment of the story and with keeping the children's attention.