This week I am featuring some articles and book lists on the topic of anti-bullying.  I invite you to take a look and find a book to read and discuss with your children!
A Mighty Girl is an amazing source of reading-related information for everyone.  Take a look at the article titled "The End of Bullying Begins with Me" for some helpful books to share with your children, tweens, and teens.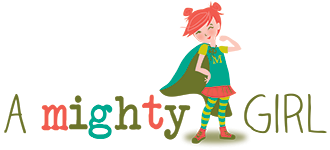 Doing Good Together has an article about "Picture Books About Bullies, Bystanders, and Being Kind."
Check out this article from Scholastic, focused just on tweens and teens:
This week I featured the book "Just Ask", written by Sonia Sotomayor, Associate Justice of the Supreme Court, in lessons in some of the classes that I teach.  This book is amazing! It is written in a matter of fact, age appropriate way for children to learn a little bit about some of the differences that some people have, such as diabetes, asthma, autism, down syndrome, dyslexia, ADHD, nut allergies, blindness, and deafness.  Sotomayor compares the differences that people have being just like the different flowers in a garden.  Rather than making assumptions or avoiding people with differences, the author encourages children to just ask their questions in a polite and friendly way.  What a great book to help our children be more accepting and understanding of each other!  I love the tagline at the bottom of the book too- "Be different, be brave, be you"!
Source:  Commonsensemedia.org
Moose information of the week:  The main predators of moose are wolves and bears.
Enjoy the new snow everyone!